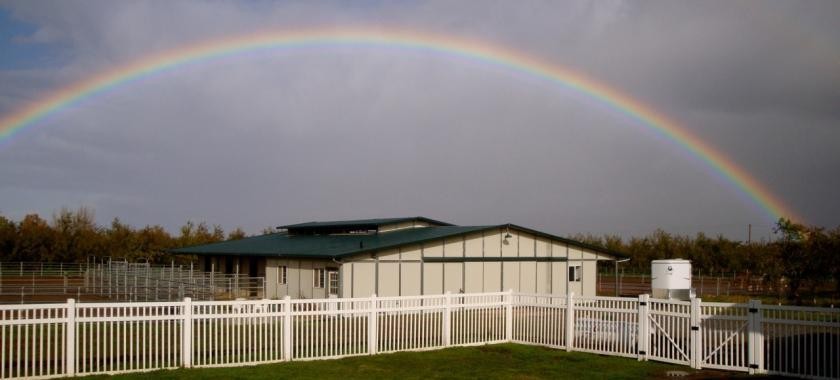 Alexander Arabians provides the following services to its clients:
Breeding
We view breeding as our core business, therefore, we look for the best stallions to breed to our mares with the expectation of producing the best possible foals.
Normally, colts are for sale once they are weaned. If not sold by weaning, and not considered exceptional enough for breeding, they are then gelded at 2 years of age.
Fillies are not normally for sale until they have had at least one foal. All mares are carefully monitored during breeding, checked for twins, and vaccinated appropriately during pregnancy to ensure their health, as well as the foal's. Mares are attended to during their birthing process, and foals imprinted to human touch and handling shortly after birthing.
We love all of our babies. As a "guardian of the breed", we want each and every foal to have the very best life possible. We don't just sell our horses, we work to match the prospective owner's needs/wants and horsemanship level with the best horse possible to ensure a lasting and enduring relationship for both.
Each foal is named and registered by Alexander Arabians with the Arabian Horse Registry. All documents are transferred to the new owner upon final purchase payment.
Mare Lease – On Farm Only
Clients interested in a foal, but not in the breeding and/or birthing process, can lease a mare from Alexander Arabians, participate in the stallion choice, and follow the process as closely as desired until their precious package is born.
Foals are normally weaned between 5-6 months, then will be ready for their new home. Foals delivered to new owners will be trained to accept a halter, walk on a lead, have plenty of handling of their bodies and feet, and will be trailer trained.
Training
All foals are well handled from birth. They are brushed daily, their feet are handled regularly, haltered, and taught to walk on a lead early on. Weaning is low stress, with foals being housed next to their dams. This allows the foal to have the comfort of their dam nearby, but without the nursing. Between weaning and 3 years, if a youngster is not sold, they continue to be handled, wormed, groomed, feet handled, bathed, etc. regularly.
At 3 years, if not sold, colts/geldings go to a trainer to be started under saddle. They are taught to longe and be comfortable with long reins. Once under saddle, they are ridden with English and/or Western tack and taught using dressage-emphasized leg and rein cues.
They are exposed to, and comfortable with standing in cross ties, being ponied with an ATV, riding on property outside an arena, and eventually on trails depending on age. Only youngsters who are comfortable being ridden are sold for riding.
Fillies are not started under saddle unless sold and such training requested by the new owner. Fillies are expected to become broodmares. Fillies are not bred until they reach the age of 4-5 years, and will foal during their 5th-6th year.
Clients interested in any of the above services should contact Alexander Arabians for pricing.